News
New laboratory has been set up for the glass container product.
08.12.2010 | 11:07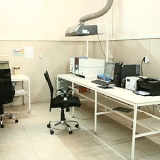 It is based on principle of fast, accurate, advanced, practical, overall, etc. Various experiment methods have been trained in the meantime including hardware and software. The chemistry analysis contents weight method, capacity method, the atom absorption ethane flame method, anion electrode method. Laboratory is equipped with digital density meter, self control cold and hot leap meter, glass raw materials uniformity detector, water temp.

Inauguration of new plant.
10.11.2010 | 11:00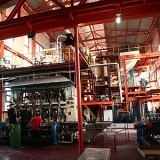 27 November, 2010 - it was special day for Saranist LLC. as that day was inauguration of new plant, which have been started to produce first bottles just days ago. President of Armenia honoured it with his visit. The brand new facilities have been represented by the company, including new workshop, furnace, forming line and batch house.